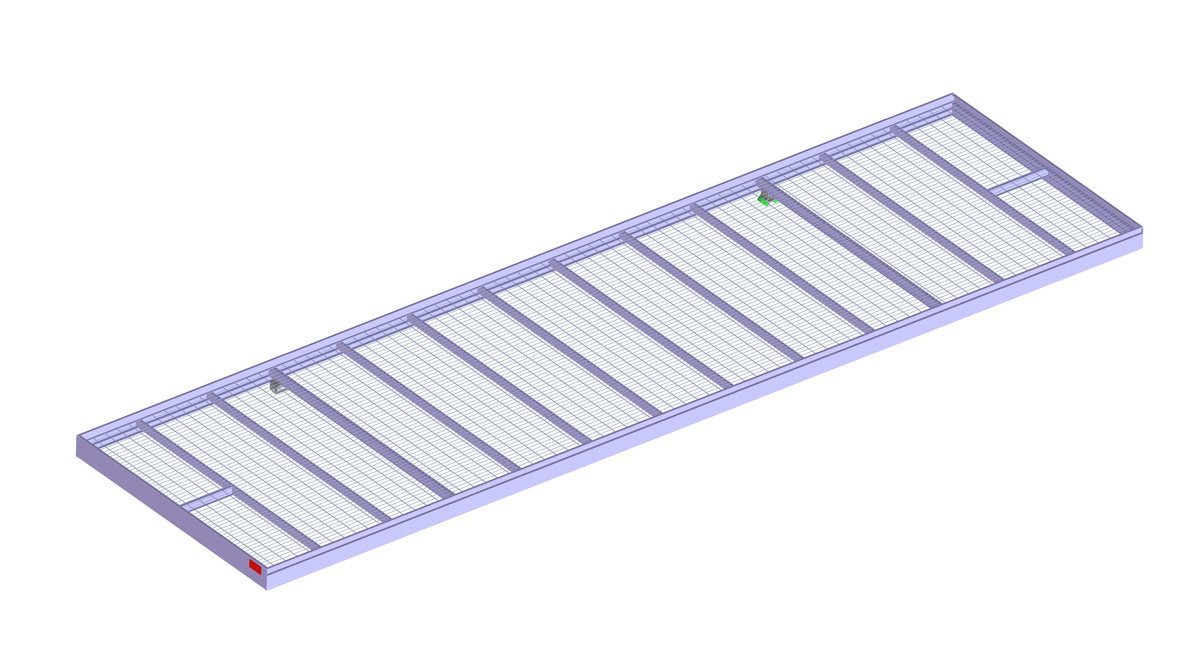 Bench Reinforcements:
Each side of the Logiqs bench has a small aluminum profile going from the front side to the first crossbeam. This provides unmatched structural integrity to the bench so the front sides do not bend.
Most manufacturers do not implement this level of reinforcement to their benches.
Our benches use thicker crossbeams for the wheel beams.
The wheel beams are crucial since the weight of the whole bench and plant material rests on the 4 wheels.
---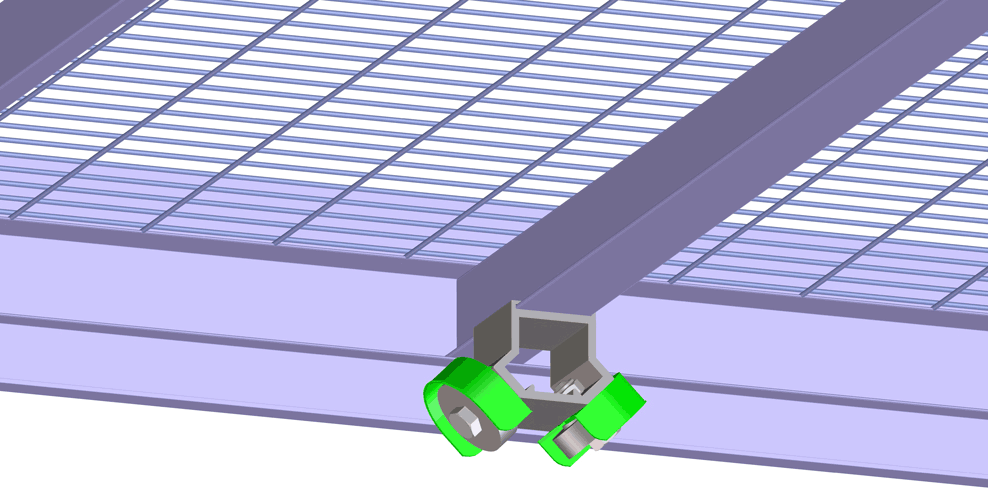 Water protection for the bench wheels:
The steering wheals are also designed with protective irrigation covers which extend the life of the bearings.
The rolling wheels are also encased in the bracket so they are protected from irrigation water.
---
Superior aluminium alloy:
We use a hardened marine alloy for our aluminum (EN-AW-6063 T66). Compared to our competitors, the Logiqs rolling bench side and front profiles are also thicker.
High quality bench support system:
All our rail pipes are hot dipped galvanized inside and out. They are not electro plated like so many others. This process keeps them rust free for many years.
The rail pipes also have wedged ends so there is no need to weld in the greenhouse. And that's an advantage because the welding of galvanized steel can produce dangerous gasses.
The levelers fitted by Logiqs are ¾ inch thick treaded rods. Most of our competitors use 5/8 inch rods. This gives more stability to the whole system.
Our steel is all 2.25mm thick ( 0.09"). Our middle crossbeam is extra wide, so they have enough surfaces for the 2 expanded metal sheets to be fastened.
Our support has a large footplate 4" x 8"
---
Modular Transport lines:
Our transport line is made of aluminum and hot dipped galvanized steel.
All our lines are completely adjustable so they will always be level. This is important when concrete floors are not completely laser level. All nuts, washers, and bolts are stainless steel.
Our black transport line wheels have a running surface of 30mm for the benches (1.2"), while most of our competitors use 25 mm. (1"). This gives you nearly a half inch extra for the benches to run on. With less running surface and less adjustability, benches can slip between the wheels which can result in plant material falling out of the bench.
Our transport line can always be automated.
---
If you would like to learn more about how your greenhouse would benefit by using a Rolling Bench system, please get in touch with us!